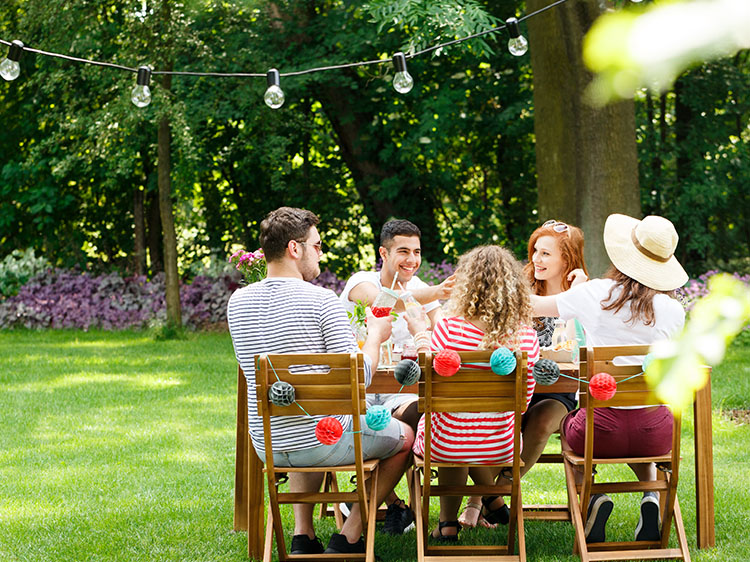 Our family homes are often a place of fun, laughter, and joyous memories. With that in mind, having a lawn that is versatile enough to accommodate all of these activities can be difficult. Artificial turf in Kansas City provides an ideal solution for family-friendly lawns as it requires minimal maintenance and allows for maximum enjoyment. Here are six tips for creating the perfect artificial grass lawn for your family:
Choose a Durable Artificial Grass

Selecting an artificial grass that is designed to be durable and hard-wearing is key in ensuring it can withstand all of the activities your family will enjoy on it. Look for grass that has strong fibers, which are puncture-resistant, and has been treated to resist fading. In addition to that, check that the grass is UV-treated to protect it against sun damage. If you're looking for something that feels natural, select grass with multi-colored fibers.

Install Drainage Systems

Rainfall and other liquids can quickly cause the Kansas city artificial grass to become soggy and uncomfortable if there is no proper drainage system in place. To ensure your lawn remains dry, make sure the turf is installed over a drainage system that can quickly and effectively divert water away. However, if you live in areas where rain is infrequent, this might not be necessary.

Choose the Right Infill

Infill is the material that sits between the artificial grass blades and helps keep it secure while providing cushioning and shock absorption. When selecting an infill for your family lawn, look for a non-toxic, pet-friendly infill that won't harm the environment or your family. Additionally, consider an infill that is antibacterial to help keep the lawn clean and hygienic.

Add Colorful Accents

Bring your artificial grass in Kansas City to life with colorful accents like outdoor rugs, throw pillows, and other decorations. You can also add pops of color with artificial turf inlay designs and bright borders. Doing so will create a fun, inviting atmosphere for your family to enjoy together.

Incorporate Safe Play Areas

Safety is key when creating a family-friendly lawn. Make sure any play areas you incorporate are safe and secure, such as those with impact-absorbing surfaces and fencing. Additionally, having artificial grass for any play area is safer than traditional turf because it is allergen-free and won't get muddy or leave behind any grass stains.

Use Artificial Turf Deodorizer

If your family has pets or other animals that spend time on the artificial turf in Kansas City, it's important to use a turf deodorizer to help keep bad odors at bay. These deodorizers are specially designed for artificial grass and will keep the lawn smelling fresh and clean so you can enjoy it for years to come.

Creating a family-friendly lawn doesn't have to be difficult. With the right artificial grass, drainage systems, infill, and decorations, you can create a beautiful outdoor space that your family will love. Keep these tips in mind to get started on creating the perfect artificial grass lawn for your family!