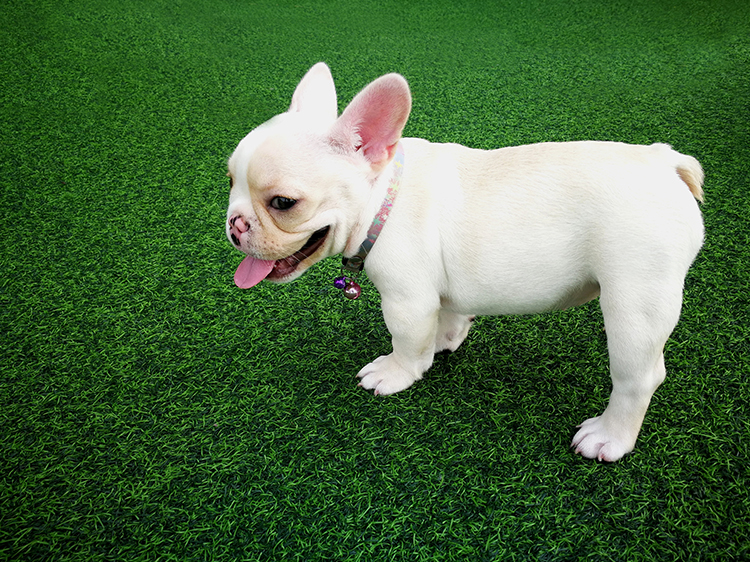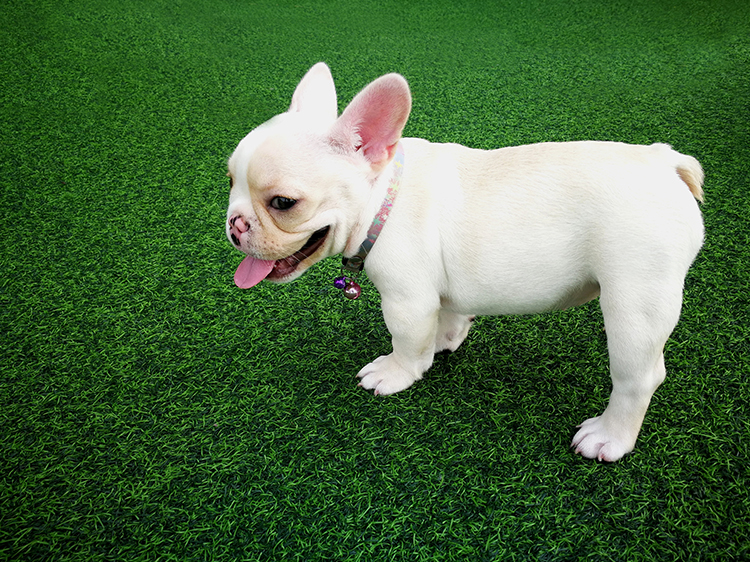 Playing and rolling around mud is like every dog's dream come true. It just makes them so happy. Sadly, the same cannot be said for dog owners who have to clean up their dogs after it has had its fill of fun on a muddy playground. Wiping down the dog's muddy fur or giving it an untimely bath may not be the end of the problem. Dog owners often have to clean up their homes when the dog brings in the mud.
Experience Mud-free Lawn with Artificial Grass
Fortunately for dog owners, synthetic turf in Dallas stays mud-free all year long. Here are some of the key characteristics of artificial grass that help keeps lawns and homes free from muddy messes.
Artificial grass has excellent drainage




Mud forms when water mixes with soil. This happens because not all soil types have the same drainage capability and some retain water that turn into puddles and eventually mud pools.




Unlike a natural grass lawn, properly installed artificial grass in Dallas, TX has a built-in drainage system. The backing of the turf is porous and lets water pass through to the permeable sub base. This significantly improves water drainage and prevents puddle formation.

Artificial grass is dig proof




Puddles sometimes form on natural grass lawns because a dog dug through the soil. When it rains, the hole gives the lawn an uneven surface and serves as a catch basin for water. And, when there is water, mud is sure to follow.




Luckily, artificial grass is dig proof. It cuts off a dog's access to the ground. When you install the best artificial grass for dogs, you can say goodbye to unsightly holes on your lawn and the resulting uneven surface. Artificial grass is durable enough to withstand digging and scratching.

Artificial grass is mess-free




Whatever the weather, rest assured that artificial grass stays mess-free. Whether it is raining or snowing, there is no need to deal with the mess that your dog might make in the lawn. Dog owners can relax because there's no need to worry about muddy paw prints all over the house.




Moreover, dog owners also don't need to worry much about wet paw prints because artificial grass does not only keep mud away. It also does not let puddles form on the lawn. Since it lets water pass through more effectively, this also means that the best artificial grass for dogs dries much faster.
Enjoy a Hassle-free Lawn for You and Your Dog
Enjoy playtime with your dog without worrying about the problems of a muddy lawn. Have a lawn that stays beautiful and saves you from mud and mess all year long. Best of all, it stays clean and it is also easy to maintain. You will never have to spend too much time and effort to keep your lawn perfectly manicured with the best artificial grass for dogs.
If you are getting tired of cleaning up a muddy mess every time it rains or when snow melts, why not consider replacing your natural grass lawn with synthetic turf?