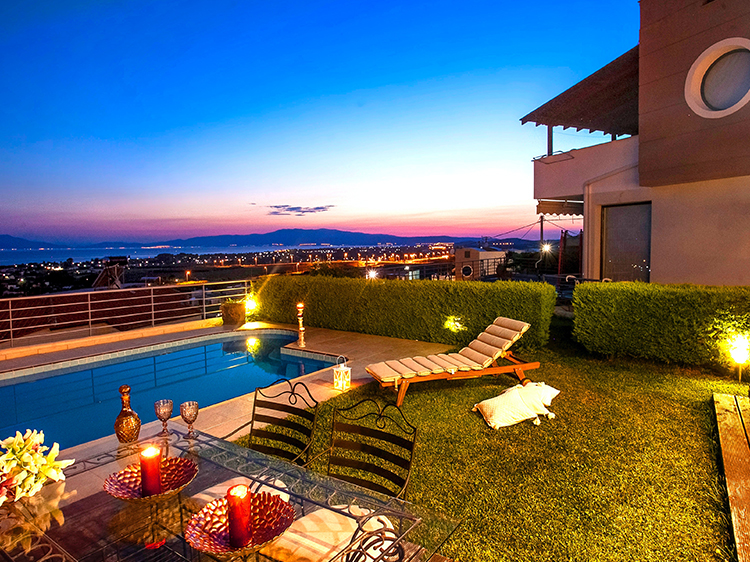 The landscape surrounding your pool should be safe, non-slip, and durable—everything that turf can offer and more. Those are just a few of the reasons why so many homeowners are installing artificial turf in Santa Cruz, CA their pool surrounds. Thinking of doing the same? Here's why you're about to make an excellent decision.
Why is Turf a Great Material for Pool Surrounds?
Gone are the days when bare, unattractive concrete is the only way to surround a pool Just as turf is excellent for putting greens in Santa Cruz, many people are also surprised by how perfect it is for use around the swimming pool:
Features an excellent drainage underlay

One of the benefits of installing your pool with artificial turf in Santa Cruz, CA is that it drains the water quickly. It has a drainage system underneath that prevents moisture and water build-up. You don't need to worry about puddles after stepping out of the pool. It also keeps the entire area clean as there would be no wet tracks all over the place.

No chemicals

Not having to worry about chemicals is one of the benefits of installing your pool surrounds with artificial grass in Santa Cruz, CA. Synthetic turf requires very little maintenance. Unlike a natural lawn that needs fertilizers, mowing, reseeding, watering, and more to thrive, artificial grass does not need anything but occasional spraying of clean water to get rid of the dust.




Furthermore, maintaining pool water requires sanitary chemicals and undiluted chlorine that can damage the natural lawn. When draining your pool, you don't need to worry about synthetic turf getting burned or discolored. It remains vibrant and undamaged from chlorine.

Artificial grass is non-slip

Keeping the whole pool area safe is perhaps the biggest advantage of installing synthetic turf. It is non-slip, reducing the risks of injuries when having a pool party or lounging around. Water drains away quickly, so no moisture can be retained.




Even if someone trips, the soft cushion of artificial grass will guarantee a softer landing. You can eliminate the fear of injury while enjoying the swimming pool with your kids.

Cost-effective investment

Looking for more cost-effective ways when upgrading your swimming pool? Consider installing artificial grass. Over time, synthetic turf is a more value-loaded investment compared to pavement. And since it doesn't require maintenance unlike the natural lawn, you can save even more money in the long run.
Transform Your Pool Surrounds with Artificial Grass
Synthetic turf transforms your pool into a fun, safe place to lounge anytime you want. Now that you know the benefits, reach out to providers of artificial grass services in Santa Cruz, CA, to start the project!